About Wm K Lyons Insurance Agency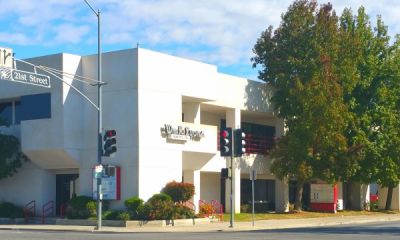 Wm. K Lyons Insurance Agency had its start back in 1947, when insurance adjuster William K. Lyons and his wife, Hester, decided that they wanted to take their insurance and business savvy a big step further. With William in charge of selling the insurance and Hester taking care of bookkeeping and any other essential office duties, the twosome began what would remain a family affair for more than 65 years. The Lyons' focus on hard work and diligence certainly hadn't skipped a generation-or future generations, either. Their son, Francis "Kaye" Lyons, joined the agency in 1954, after his service in the Air Force. His wife, Bev, would also become a part of the family team. Starting while they were just in high school, the daughters of Kaye and Bev have supported the business for years.
Sherri Lyons Bowles and Janice K. Lyons would both head over to the California Avenue location while attending school at Bakersfield High. They spent plenty of time helping their family members by filing and assisting with keeping the office in order. After attending Bakersfield College, Sherri officially joined the agency in 1970. Janice graduated from Cal Poly and also came back to continue work in 1978.
As the world has changed over time, so has the company. Originally, policies were issued manually by hand and in triplicate. Now, everything is driven by the internet and is computer generated to better meet the needs of their busy clients. Though they have always been centrally located, they have moved over the years. They had a building constructed at 1111 California Avenue in 1955, and with expansions of the business, an addition was made in 1962. Then in 1984, they had the 2100 F Street structure built, which is where they still are today.
Wm. K Lyons understands the importance of supporting a community which has supported them for so long. Starting from William and going all the way down to his granddaughters, this family is full of BHS alumni-even when it was called Kern Community Union High School! They still support the Drillers, alongside many other nonprofits, such as the Gleaners and the Bakersfield Rescue Mission, with financial donations. They make it a point to support local businesses and nonprofits every chance they get.
The company's longevity and being a family-owned business for over 70 years is something that they certainly don't take for granted. They are also pleased that they have maintained a business which is conducted in an ethical manner. Their customers are sure to get the best insurance with the most competitive rate any time they choose Wm. K Lyons Insurance Agency.. They stand true to their motto, which is "Your family can depend on ours." Considering they have such a strong history within the Bakersfield community, that is certainly true.